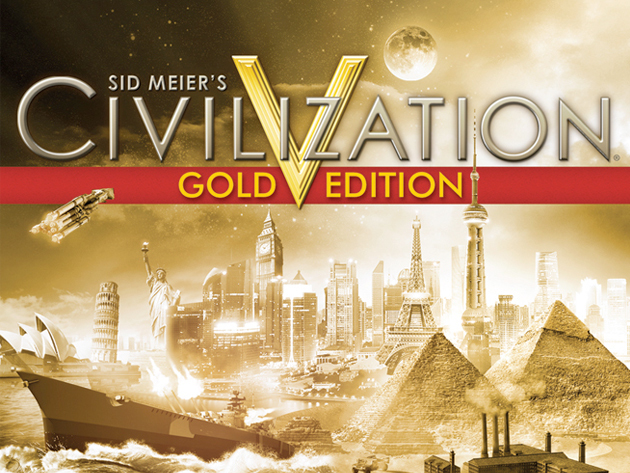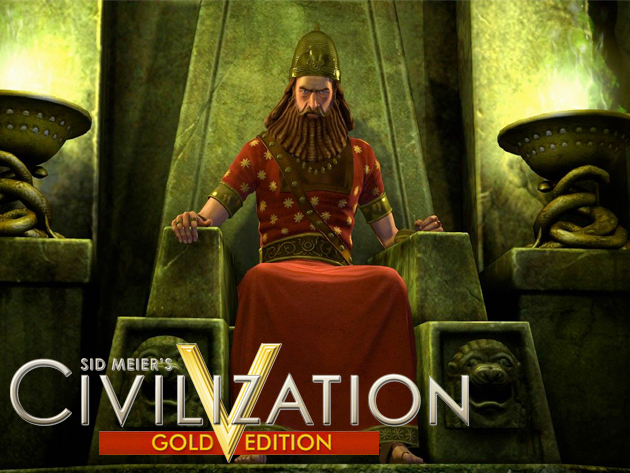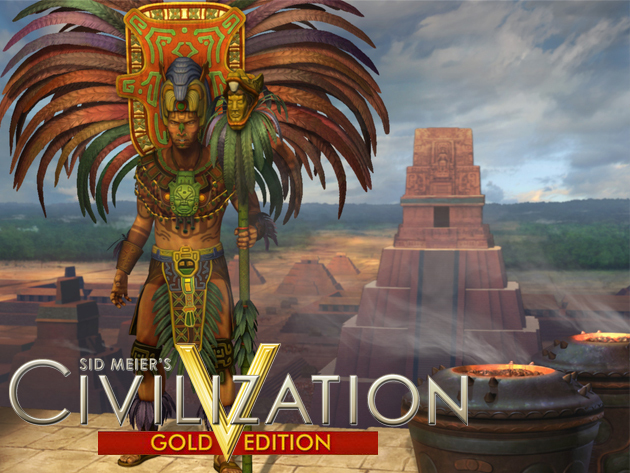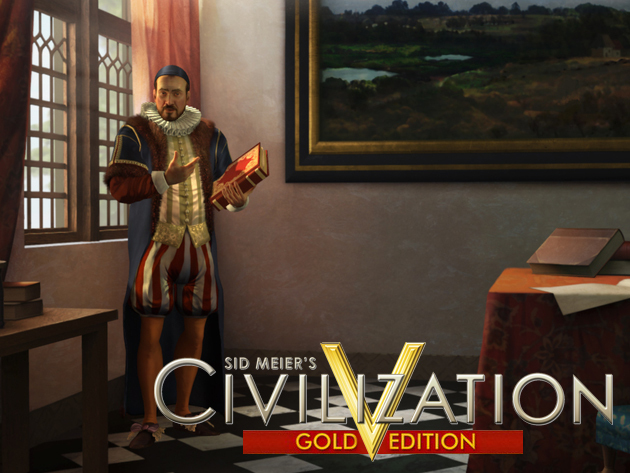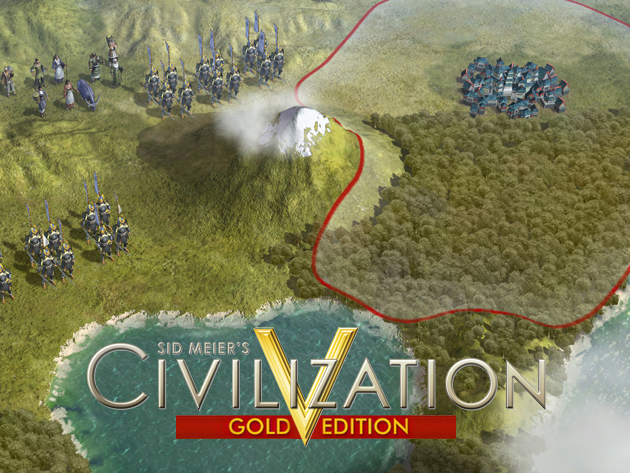 Sid Meier's Civilization V: Gold Edition
Sold Out
$16.78 CAD
$67.99 CAD
by Aspyr
The Best-Selling Strategy Game Returns + Gods & Kings Expansion Pack + Tons of Add-on Content
Description
THE GOODS
One of the greatest strategy games of all time returns. Rewrite history as you lead a civilization from the dawn of man into the space age – fight wars, conduct diplomacy, discover new technologies, and go head-to-head with some of history's greatest leaders to build the most powerful empire the world has ever seen. This special GOLD edition includes Civilization V, the Civilization V: Gods & Kings expansion pack, plus tons of available add-on content.
TOP FEATURES
INVITING PRESENTATION - Jump right in and play at your own pace with an intuitive interface that eases new players into the game. Civ veterans will appreciate the depth, detail, and control that are highlights of the series.
BELIEVABLE WORLD - Ultra-realistic graphics showcase lush landscapes for you to explore, battle over, and claim as your own. Art deco influences abound in the menus and icons in the most well-designed Civ ever developed.
HUGE BATTLES: Wars between empires feel massive with armies spreading across the landscape. The addition of ranged bombardment challenges you to develop clever new strategies to guarantee victory on the battlefield.
DIPLOMACY: Negotiate with some of history's most cunning rulers, each with a well-crafted plan for victory. City States will present a new diplomatic battleground on which the major powers of the world will vie for supremacy.
COMMUNITY & MULTIPLAYER - Compete with Civ players all over the world or locally in LAN matches, mod the game in unprecedented ways, and install mods directly from an in-game community hub without ever leaving the game. Civilization V brings community to the forefront.
ALL NEW FEATURES - A new hex-based gameplay grid opens up exciting new combat and build strategies. City States become a new resource in your diplomatic battleground. An improved diplomacy system allows you to negotiate with fully interactive leaders. Custom music scores and orchestral recordings give Civ V the level of polish and quality you expect from the series.
GOLD EDITION INCLUDES:
Civilization V (updated base game)
Civilization V: Gods and Kings
Civilization Pack: Babylon (Nebuchadnezzar III)
Civilization and Scenario Pack: Polynesia
Civilization and Scenario Pack: Denmark – The Vikings
Civilization and Scenario Pack: Korea
Double Civilization and Scenario Pack: Spain and Inca
Wonders of the Ancient World Scenario Pack
Cradle of Civilization – Mediterranean map
Cradle of Civilization – Asia map
Cradle of Civilization – Americas map
Cradle of Civilization – Americas map
Cradle of Civilizatin – Mesepotamia map
Explorer's Map Pack
For more information about all add-on content, click HERE.
THE PROOF
Metacritic Score: 90/100 "Civilization V is one of the best turn-based strategy games I've ever had the pleasure of playing. Whether teaming up with my friends for some multiplayer, or simply losing a whole night of sleep to the game's endlessly replayable single player, this is one game that any strategy enthusiast, or, hell anyone strat-curious should check out." (9/10) -
IGN Editors' Choice
SYSTEM REQUIREMENTS & LANGUAGES
Minimum (Mac):
OS: OS: 10.7.5 (Lion), 10.8.5 (Mountain Lion), 10.9 (Mavericks)
Processor: Intel Core 2 Duo (Dual-Core) CPU Speed: 2.4 GHz
Memory: 2 GB
Hard Disk Space: 8 GB free disk space
Video Card: (ATI): Radeon HD 2600; NVidia GeForce 8600, Intel HD 4000
Video RAM: 256 MB
Supported Video Cards: NVIDIA GeForce 8600, 8800, 9600, GT 120, 320M, 640M, 650M, 660M, 675MX, 680MX; ATI Radeon HD 2600, HD 3870, HD 4670, HD 4850, HD 5670, HD 5750, HD 5770, HD 5870, HD 6490, and HD 6750.
Multiplayer: Internet (TCP/IP) and LAN (TCP/IP) play supported. Please note, it is possible for Mac and PC to become out of sync during updates. Within this short time period, Mac users will only be able to play other Mac users.
NOTICE: This game is not supported on volumes formatted as Mac OS Extended (Case Sensitive)
NOTICE: Intel integrated video chipsets (GMA 950) are not supported
Recommended (Mac):
Processor: Intel Quad Core
Memory: 4 GB
CPU Speed: 2.4 GHz
Video RAM: 512MB
NOTICE: The following video chipsets are unsupported by Civilization V: Gold Edition
Intel HD Graphics 3000
Intel Integrated GMA 950
Intel Integrated x3100
ATI RADEON HD 2400
Other Requirements:
Initial installation requires one-time Internet connection for Steam authentication; software installations required (included with the game) include Steam Client.
Languages:
English, French, German, Italian, and Spanish
Terms
No refunds, all sales are final.
Instantly redeemable through Steam upon purchase.
You must download the Steam client (free) to activate and play your game.
Upon purchase, follow the redemption instructions located in your account to activate your game.